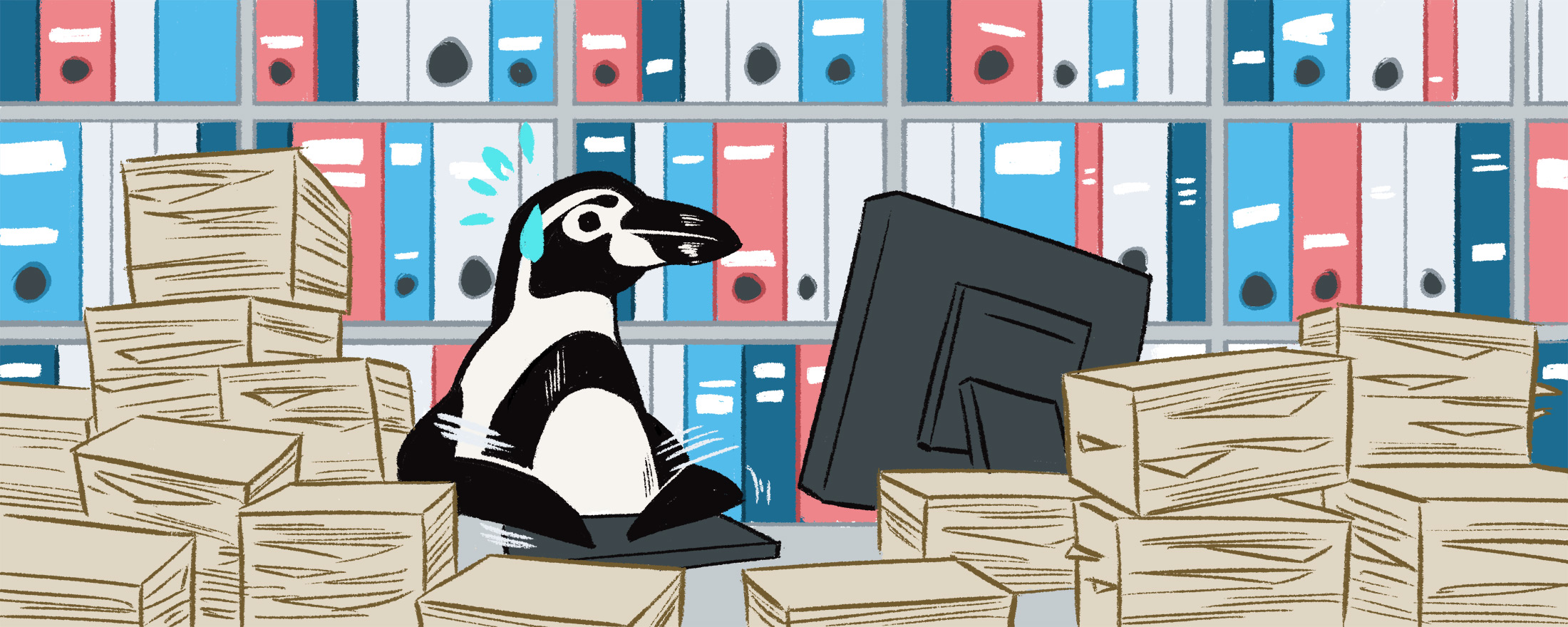 I had a recent conversation with the founder of a startup that Clean Coders is working with.
Zach: "Hey Micah, do you have a filing system that you can recommend for storing all these new company documents?"
Me: "Hmm... My wife has developed a system that would be a great starting point. Let me ask her if she'll share it."
My wonderful wife, Angelique, is an MBA, was our CFO at 8th Light, and has helped multiple companies organize their files, not to mention their financials. She's brilliant at organization. As an example, our eldest son just turned 18. He's an adult now!? So as a gift, Angelique bought some supplies and put together a portable filing tote with all the files pre-labeled and ready for his bills, receipts, and other documents adults need to keep. What a great mom!
Motivation
At some point while talking with Angelique about her filing system she told me: "If I had this when I started out, I would have been years ahead."
So, with her permission, I'm sharing it with you, so that you may get a head start.
Here are the values:
Shareable/Collaboratiive: Having one system that your team shares means you can collaborate and work together efficiently
Reduce Duplication: There's a natural tendency to copy documents and store them in multiple places. Although necessary some times, it's really convenient to have one spot to find everything you need.
Lets you know what you need to keep track of: Just having a certain folder makes you think "Oh, I should save that document."
Caveats
This is Angelique's system: In her (and my) experience, it works really well. It is just a bunch of folders, so your mileage may vary.
It's a starting point: This system doesn't scale. For example, payroll. You'll want a 3rd party payroll service, and employee documents will need to be stored with them. So modify as needed.
Privacy: Be aware of what information needs to remain private. Maybe some documents should not be stored in this system, or maybe you can restrict access to those who need it.
Implementation
The system applies to paper files stored in cabinets, but most businesses will want to use digital files stored in a shared drive or cloud storage system. Clean Coders uses Google Drive. It's great. All employees have access to the files. Certain folders have restricted access to protect sensitive data.
It's incredibly useful. If an employee needs the company logo for their twitter profile or email signature, they can simply go to the shared Marketing/Logo folder and choose the color, size, and format among the variety of images our designer has created.
Secret Sauce
The folder structure is available on Github (cleancoders/angeliques-file-system). The Github repo will be kept updated, but see below for an overview of its contents.
Without further ado:
Accounting (Resources, Processes and Procedures docs)
Assets (Proof of Purchase for Computers, Software Licenses, Equipment above $500, Amortization schedule)
Banking (1 folder per account, Statements, Reconciliation Reports)
Board (Minutes, Presentations, Board Members)
Charity
Credit Cards (1 folder per credit card or organization)
Customers (1 folder per customer, Contracts)
Debt (Long term liability)
Employment

Candidates (1 folder per candidate, Resume)
Compensation (High level documents about compensation like pay scales)
Contractors (1 folder per contractor, Contracts, W9s)
Employees (1 folder per employee, W4, Offer letter, Reviews)
Payroll (Add folders by date, Payroll Reports, Payroll Tax Reports, Time sheets, Spreadsheets to calculate payroll, Supporting docs)
Retirement (401k, Simple IRA)

Expenses (Add folders by date, Deductible expenses)
Finance (Budgets, Forecasts, Analysis)
Incorporation (SS4, FEIN, By-laws, Operating Agreement)

Owners (1 folder per owner, Owner basis, Stock Certificate, Signed Agreement)

Insurance

Disability
Health
Liability
Life
Vehicles
Workers Comp

Investments
Legal (Templates (NDA), Trademarks, Customer contracts go in Customer)
Loans
Marketing (Branding guidelines, Advertising, Pricing, Products, Email Campaigns, Web site material)

Fonts
Logo (Company logo in a variety of sizes and formats, Dark and light theme)
Social Media (Banners for various sites)
Templates (Letterhead, Presentation)

Memorabilia
Taxes (Federal, State, Supporting docs, Payroll tax reports go in Payroll)
Vendors (1 folder per vendor, bills)